SEATTLE BREWERY TOURS
HOP ON A TRULY UNIQUE SEATTLE ACTIVITY!
The Cycle Saloon operates 16 passenger pedal powered vehicles, perfect for your next Seattle bachelorette party, corporate team building event, or birthday extravaganza. Cycle Saloon offers creative and fun Seattle brewery tours and pub crawls in the best spots around town. Bike or boat, you're in for a great time regardless of the occasion.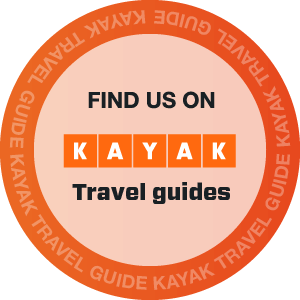 Our Seattle Party bike is the perfect way to celebrate Seattle bachelorette parties, birthday parties, family reunions or any other occasion on your calendar. Just climb aboard and let the good times roll, and experience a new and exciting way to do a Seattle brewery tour. Grab a seat and come along on a tour of Ballard's best breweries!
The Cycle Saloon Pontoon brings more fun to the water this summer. Enjoy a day spent in the waves for a creative Seattle bachelorette party or birthday party! Similar to our CycleSaloon adventures, this boat holds 14 riders and a driver. If you're looking for a Seattle activity that's a blast rain or shine, the Saloon Pontoon is the way to go!
Looking for a fun team building activity in the heart of Seattle? Skip the 3-legged race and do something your company will truly enjoy. Whether you are visiting for a conference, or Seattle-based and looking to boost morale, Cycle Saloon will be the highlight of your work week. Reach out to hear more about our Seattle team-building activity options.
The best activities in Seattle tend to surround the delicious beer we brew – and our routes showcase the best breweries in Seattle!
SEATTLE PARTY BIKE AND BOAT REVIEWS
The cycle pontoon was so much fun! My group had previously done the cycle saloon and had a blast, so we knew the pontoon would not disappoint. Beautiful weather, great guide, good times had by all. Would highly recommend!
My whole group had the BEST time! We were a mix of Seattle residents and out-of-towners, and everyone said it was the highlight of their weekend/trip. Captain Ethan knew a ton about the lake and goings-on around it and was very tolerant of our music choices. I'd definitely book the boat again for a group activity!
We had an amazing experience for my friends 50th birthday! She is still raving that this was her best birthday ever. Our driver was awesome and funny, two thumbs up!! Thanks for a great ride!
Thank you Angie for making the tour worthy of a 31 year old beer drinker. Rocking out to Queen as we pulled back into the starting point was awesome.